I have received several requests to do my betting diary as well.
Who asks me this, also says that it's important to know how is the daily life of a professional trader and it's important to know how far you can reach if you work with dedication in betting.
My answer is that I don't have the time to assume the commitment to create a daily register. Beyond the time I spend in my work, I have all my life, which was organized before we started this project. I split my time between family, friends, football and the institutions that I collaborate with. And now, this project is consuming me much more time I thought in the beginning, because I didn't account for so much forum members, website followers, even though in such sort time, to the point of sending us down the server with only one month of the project existence.
As a midterm solution I can, however, write here the next week of my life in my diary. This way you get the idea of how is the idea of a professional trader, this is, my life.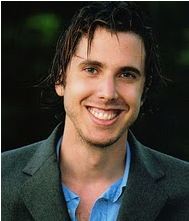 After the Bacelona match from last night, my week is complete.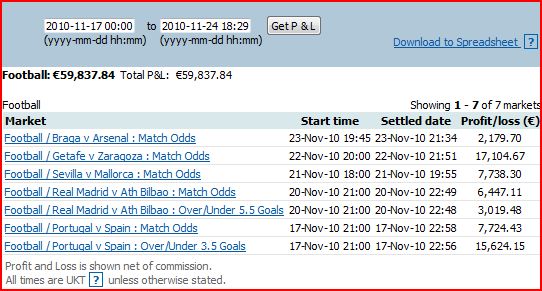 In this diary you will get to know the life of a professional trader and learn some of the possible analyses that you can do during a soccer match.
I hope you can understand with this diary that:
… with dedication and scientific analysis you can earn money through betting.
… despite in this week I haven't lose money in any of the matches, I had moments during the game, in almost all of them, where I was losing money. Loses makes part of this job and we cannot let ourselves be damaged by them. The important is the search for a long term positive expected value strategy.
… the analysis of the psychological moment of each team in every minute is fundamental.
… we should not blame "bad luck" for our mistakes. On the contrary, we should analyze our mistakes, try to learn from them and if possible reverse them on our behalf (ex: Portugal vs Spain).
… sometimes the best bet is to do nothing (ex: Portugal vs Spain).
… the 2-0 represents many times an opportunity to trade with value (ex: Real Madrid vs Athletic Bilbau).
… the break time is a key moment in the match, it's more important as more strong is the personality of the coaches (ex: Real Madrid vs Athletic Bilbau) (ex: Getafe vs Zaragoza).
… the deep knowledge of the teams is very important (ex: Sevilla vs Mallorca).
… if you are convinced that you made a valuable analysis, you have to be strong enough to believe in yourselves even when the majority of the others thinks different (ex: Getafe vs Zaragoza – decreases in the Getafe odd).
… when we don't have any bet with positive expected value, then we shouldn't bet (ex: Braga vs Arsenal).
… time increases your experience and your technique tends to get better.
Important note:
In this page we can see the betting diary of a professional with 7 years of experience. I hope you consider it as a motivator when you realize how far you can get with dedication and scientific method.
However it's not here the betting diary of this same professional when he started in bets. The beginning wasn't easy to me and I walked the same difficulties that I see you going through today when I read your diaries. I made the same mistakes that you do.
If you really like this, do not be discouraged in the face of adversity and not give up.
In my case, the idea of working with something that I like so much, and the absence of any boss above me, made me never give up, though it was the easiest, several times.
Good luck for your bets,
PR